Join our keynote speakers as Results Washington re-envisions what a Q&A session can look like. This will be a great opportunity to ask questions, hear what is on the minds of other attendees and glean more from the thinking of the keynote speakers to deepen the experience. This won't be your typical Q&A session and should take pressure away from asking "the perfect question".
Presenter(s):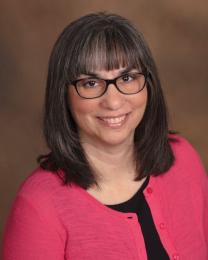 Service Excellence is Effective, Efficient and PERSONAL!
As we go about our busy work day, it's easy to become focused on internal processes. It's also easy to forget that the purpose of our work is to serve the individuals who use and depend on our services: our customers! In order to ensure that our organization flourishes, thrives and grows for the long term, we can't just simply focus on efficiency and solving internal problems. We need to use our creativity and Toyota Way/lean principles to constantly strive towards service excellence. That way we'll consistently be creating more effective and efficient ways to work while treating people not just as valued customers, but as the unique individual and valued human being each of our customers is!
An internationally acclaimed consultant, coach and practitioner, Karyn is the coauthor of the Shingo award-winning The Toyota Way to Service Excellence: Lean Transformation in Service Organizations. Focused on services, Karyn teaches people how to combine creativity with Toyota Way/lean practices. This enables them to create more effective and efficient ways of working so that they, and their customers, flourish, thrive and grow for the long term.
A practicing artist, with an MFA in Sculpture, Karyn specializes in developing people's ability to confidently use their creativity and critical thinking skills to satisfy customers, solve problems and fulfill their purpose.