The 2017 Lean Transformation conference will be held at the Greater Tacoma Convention Center, October 17 - 18.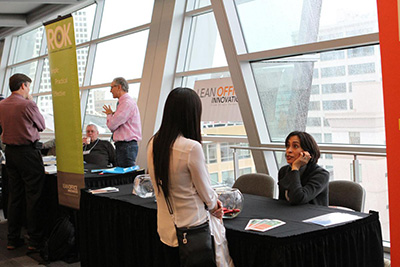 Results Washington invites your organization to consider participating as a sponsor in the 6th annual Washington State Government Lean Transformation Conference. This event annually draws more than 2,000 attendees, including representatives of Washington state, county and city governments, nonprofit organizations, the private sector and other state and provincial governments. The event is an excellent opportunity to connect key decision makers with the resources your organization provides.
Support from partners like you is critical to the success of this popular event. Some of our past sponsors include:
Details on sponsorship opportunities will be provided on this page very soon! If you have any questions in the meantime, contact us at results@gov.wa.gov.