Join our keynote speakers as Results Washington re-envisions what a Q&A session can look like. This will be a great opportunity to ask questions, hear what is on the minds of other attendees and glean more from the thinking of the keynote speakers to deepen the experience. This won't be your typical Q&A session and should take pressure away from asking "the perfect question".
Presenter(s):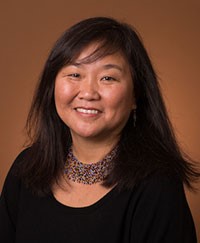 Creating a Culture of Problem Solving: Expanding How We Define Teams and Share Responsibility
The work of leaders includes ensuring the contextual and structural platforms from which excellence can florish, building opportunities for others to grow and to lead. Mami will discuss how expanding an organization's definition of 'team' and the range of challenges posed to the team can lead to sustained, shared problem solving. Moving from traditional client/provider models to partnership based approaches can accelerate advances. In traditional client/provider models where risk is managed only by the provider tend to preclude innovation and adaptive learning, while creating approaches that allow for sharing of risks, responsibilities and rewards foster them. Mami will also highlight the role of networks at various scales in problem solving and connecting communities to solutions.
Mami Hara is the General Manager of Seattle Public Utilities, which provides solid waste and drainage and wastewater services for Seattle residents and businesses, and drinking water for 1.4 million regional customers in 27 municipalities.
Mami is committed to advancing an equitable and sustainable Seattle and region through collaboration and strategic investment. Under her leadership, SPU is developing a vision of a community centered utility to further strengthen its services and partnership with residents and businesses. Before becoming a utility manager, here and in Philadelphia, Mami worked with cities across the US in the planning, design and implementation of green infrastructure, sustainability, economic development, and waterfront programs, as well as community-led environmental initiatives.