Improving Washington's Resiliency
Improving Washington's Resiliency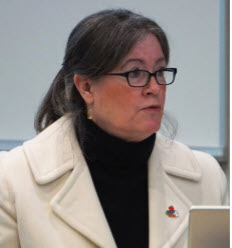 Washington State is susceptible to multiple natural hazards including earthquakes, tsunamis, wild fires, floods and landslides. Most recently, the state has studied the impacts of a 9.0 earthquake known as a Cascadia Subduction Zone Event. Estimates for a magnitude 9.0 event reveal a potential $49 billion loss to the state and could kill 10,000 people or more.
The state is also experiencing more frequent and intense wild fires resulting in the loss of millions of acres of timber land and increasing public health risks and flooding that impacts infrastructure. We now know that the majority of Washingtonians need to have two-weeks of emergency supplies. Everyone in WA has a vital role to play to increase our resiliency following natural disasters.
Factors That Help Improve Washington's Resiliency
Capital investments – Capital investments in buildings and infrastructure are critical to reducing the risks of natural disasters. However, 72 percent of K-12 public schools are located in high or very-high seismic risk areas and over 1,700 schools were built before 2005 when building codes were updated. At the current state funding rate, completing seismic assessments for all schools in need will take 100 years. In addition, analysis of federal data reveals that 46 percent of the critical infrastructure facilities in the state are in areas with medium or higher earthquake exposure. Washington State Department of Transportation has prioritized upgrading "lifeline bridges," established as critical to get emergency vehicle and supplies to the public after a quake. Of those, 50 percent have been retrofitted with funding and plans to complete the work by 2028.
Planning and exercises – In 2016, a multi-jurisdiction drill known as Cascadia Rising revealed significant gaps in plans, with several jurisdictions lacking a plan and many being unfamiliar with their existing plans. Currently, 60 percent of counties in Washington have up-to-date hazard mitigation plans. However, these plans generally do not include an exercise component.
Individual preparedness – Following the Cascadia Rising drill in June 2016, the state updated its preparedness guidelines: Washington residents should be two-weeks ready, meaning they need to be able to survive without assistance for two weeks. A 2012 survey by the Federal Emergency Management Agency revealed that only 52 percent of respondents had dedicated emergency supplies and only 39 percent of households had a plan.
Actions We Are Taking To Deliver Results
To increase school seismic and tsunami safety, the state allocated $1.2 million in the fiscal year 2017-19 capital budget for the Department of Natural Resources and the Office of the Superintendent of Public Instruction to assess 220 of the highest-risk school buildings.
The Department of Commerce and Department of Archeology and Historic Preservation are identifying high-vulnerability buildings in need of retrofits, including fire stations, to increase building safety. 
The Department of Natural Resources is expanding mapping of geological hazards across the state to better align resources with risk. 
Innovative forest management practices at the Department of Natural Resources help reduce the severity of wildfires.
Washington State Emergency Management Division is implementing a risk reduction "plan to project pipeline," to increase investment in local projects around the state. In 2017, investments in local risk reduction projects through the Hazard Mitigation Assistance grants administered by EMD totaled over $17 million.
For any questions or comments please email us at results@gov.wa.gov.