Making Sure Kids Enter School Ready to Learn
Making Sure Kids Enter School Ready to Learn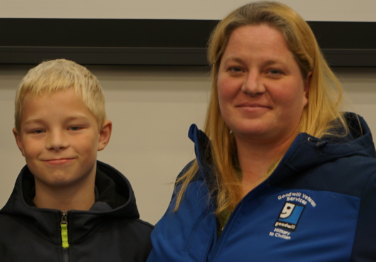 When a child enters kindergarten, teachers administers a whole-child assessment to determine the child's readiness to begin school. This assessment gives teachers information about the social-emotional, physical, cognitive, linguistic, math and reading development of the children in their classrooms. This helps teachers tailor instruction to each child's individual needs.
In 2018, fewer than 47 percent of children were assessed as kindergarten-ready, and only 34 percent of five-year-olds were considered ready in math – the area with most room for improvement. Performance on this assessment  informs the state's policy decisions around early childhood education and development, including priorities such as increasing access to preschool and high quality child care options. 
Key Factors That Influence Kindergarten Readiness
Early learning opportunities – High quality child care and/or preschool provides young children with opportunities to develop in all domains essential for kindergarten readiness. The state funds more than 11,500 preschool slots and provides a child care subsidy program for eligible low income families and providers that serve them.
Social supports – Healthy child development requires specific social supports for both the child and family to prepare for success in school. Washington funds 2,231 home-visiting services that provide social supports to families with high-risk children ages zero to three.
Quality early learning – Parents want their children to be nurtured in a high quality learning environment to ensure proper development for their futures. Washington's Early Achievers program rates the quality of child care providers and identifies opportunities to improve the quality of care and support young children receive. More than 1,100 providers in Washington have achieved a good quality rating (rated three or above).
Housing and essential needs – Access to stable housing, food and other essential needs is necessary to create stability in the home environment to prepare children for entering kindergarten.
Actions We Are Taking to Deliver Results
Objective: Improve Kindergarten Readiness
Source: Washington State Department of Children, Youth, and Families