Preparing for Aging Washingtonians
Preparing for Aging Washingtonians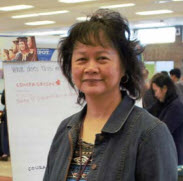 The population of Washington state is aging rapidly: the number of Washingtonians aged 65 and older will almost double by 2040, from 1.2 million to nearly 2 million. To support our aging population, the state is working to expand the workforce that provides care to individuals and families in need of services, as well as expanding efforts to support healthy aging practices. Many Washingtonians currently in the long-term care workforce are also aging themselves.
Factors Influencing the State's Preparation for an Aging Population
Workforce development -- Support individuals in their homes or in community-based settings, including increasing training and certifications to improve the quality and effectiveness of care 
Healthy Aging -- Continue emphasis on preventing falls, supporting brain health education, and increasing immunization rates 
Retirement security -- Increasing education for all generations to strengthen financial security in retirement (link to retirement security dashboard?)
What We Are Doing To Deliver Results
The Washington State Department of Social and Health Services' (DSHS) Aging and Long-Term Support Administration (ALTSA) is collaboratively partnering with other agency leaders on the Long-term Care Workforce Workgroup, which has the following goals:

Develop pathways for career advancement
Expand workforce and increase the capacity in long-term care settings
Increase retention of workers
Standardize training for seamless academic progression

DSHS/ALTSA is also collaborating with the Office of the Superintendent of Public Instruction (OSPI) to develop high school curriculum for the High School Home Care Aide Training Program to get more workers in the workforce and to set up a career pathway to healthcare for high-school graduates.
DSHS, the Department of Health and the Health Care Authority are part of the Healthy Aging Initiative, which includes the Dementia Action Collaborative
Washington state is currently experiencing a nursing shortage. Washington state agencies have struggled to recruit and retain nurses in many of our state owned facilities. Results Washington is working with various state agencies to develop strategies to close this gap.