Reducing Infant Mortality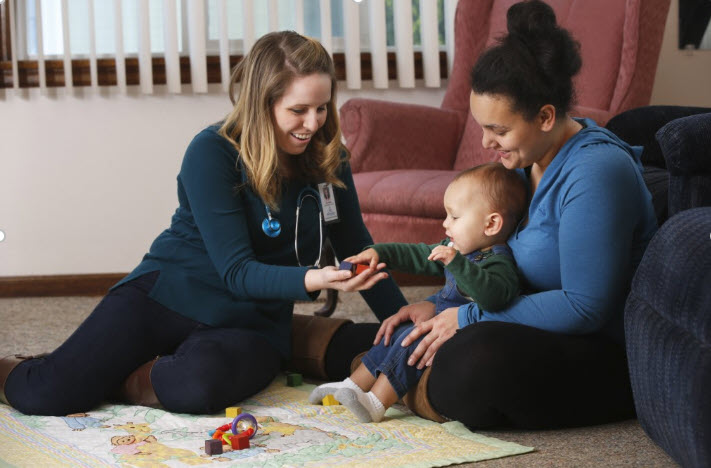 Infant mortality is defined as the death of an infant before their first birthday. Many infant deaths are preventable and strongly associated with access to quality medical care, public health policies and practices, and social, economic, environmental, and political conditions.
Infant mortality serves as an important measure for the health status of a population. Washington has among the lowest overall rates of infant mortality in the United States, and significant work over the past two decades has reduced infant mortality to historically low levels, from 7.5 deaths per 1,000 births in 1991 to 4.3 in 2016. However, significant disparities exist for Black and American Indian/Alaskan Native infants, with infant mortality rates twice those of White infants. The state must implement more innovative ways to decrease infant mortality in all racial/ethnic and economic groups.
Key Factors That Influence Infant Mortality
Prenatal care (first trimester) - Prenatal care is health care received during pregnancy. Research has found that prenatal care, particularly in the first trimester, improves maternal and neonatal outcomes. Lack of prenatal care is linked to a 40 percent increase in neonatal death. Black women are three times less likely than white women to receive prenatal care. 
Low birth weight (LBW) – Low birthweight babies are those who weigh less than 5.5 pounds at birth. In 2016, low birth weight was among the state's top three leading causes of infant mortality.
Preterm Birth (short gestation period) –  The birth of an infant before 37 weeks of pregnancy is called a preterm birth. In 2016, a short gestational period was among the top three leading causes of infant mortality in Washington. 
Social determinants of health – Social determinants of health are the conditions in which people are born, grow, live, work and age that effect their health in multiple ways. These factors influence the environment in which mothers and babies live, and impact pregnancy. The effects of social determinants also include things like intergenerational poverty and the stresses caused by racism. These factors affect the health of mothers and infants. 
What We Are Doing To Deliver Results
Since 2005, Washington state has had among the lowest infant mortality rates in the nation. Helping to support these low rates are statewide programs that support all women in Washington and help address the underlying causes of poor birth outcomes. These programs include:
For any questions or comments please email us at results@gov.wa.gov.