Supporting an Effective K-12 System
Supporting an Effective K-12 System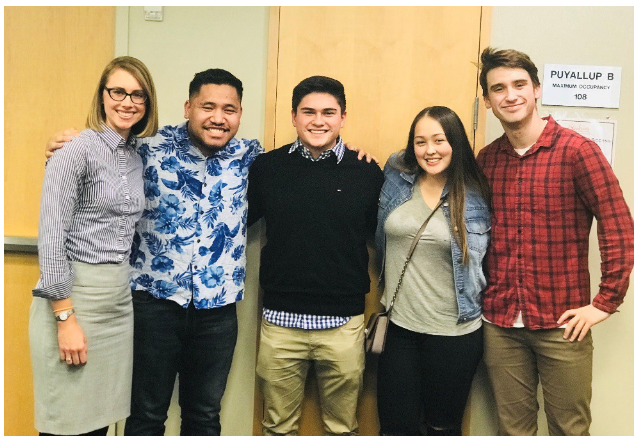 A healthy and effective K-12 system strives to support all youth through high school graduation. Graduation correlates with increased job opportunities, higher wages, and a reduced probability of criminal justice involvement. At just above 79 percent, Washington's high school graduation rate for 2017 aligns with global trends.
Alhough the graduation rate has increased over time, persistent disparities exist along racial, ethnic and socioeconomic characteristics. For example, the graduation rate for Native American and/or Alaskan Native students was 60 percent, for Pacific Islanders the rate was 68 percent, and for students with disabilities the rate was 59 percent. Assessing the health of the K-12 system requires monitoring the progression of the student cohort's proficiencies and potential pathways to success.
Key Factors That Influence K-12 System Effectiveness
Kindergarten Ready – When children enter kindergarten ready to learn, the likelihood that they will be successful throughout their entire K-12 experience inceases. In Washington, nearly 47 percent of children are considered kindergarten ready.
Reading Proficiency – By the time a child reaches fourth grade, their reading skills illustrate how effective the education system has been in preparing them for success through twelvth grade. Fifty-seven percent of the state's fourth graders have met the reading proficiency standards.
Math Proficiency – Eighth grade math skills are an indicator of a student's overall likelihood of graduating from high school, and just over 47 percent of Washington eighth graders have met math proficiency standards.
College Readiness – A more effective a K-12 system means fewer youth need to take remedial or developmental courses to prepare for college after high school graduation. Seventy-four percent of students entering college in Washington bypass remedial or developmental college readiness coursework in English and math.
Employed or Enrolled in Higher Education – A strong K-12 system prepares youth for a successful transition into adulthood. Both employment and higher education are indicators of young adult engagement in their own development. Nearly 77 percent of Washington students are employed or enrolled in higher education within 6 months after graduation.
Actions We Are Taking to Deliver Results