Supporting Successful Reentry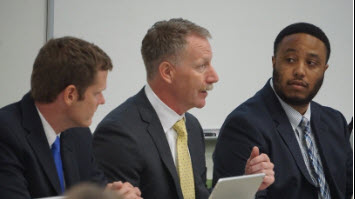 Every year, Washington state correctional facilities release over 7,000 people from the adult correctional system, and 550 individuals from the juvenile rehabilitation system. Of those adults who receive a felony sentence in Washington, 96 percent are released and return home to a community. Washington state is invested in assisting previously incarcerated individuals as they reenter back into communities.
To support successful reentry, the state focuses on providing supports in five domains: social support, housing, employment, education, and healthcare. The result of these efforts is not only a lower recidivism rate, but also safer communities and more engaged community members.
Factors That Support Successful Reentry
Housing & Essential Needs: Currently 8.5 percent of adults released are self-reporting as homeless. In addition to housing, access to food and other basic needs is necessary for stability during reentry.
Healthcare & Treatment: Proper healthcare for physical and mental health needs is necessary for stability post-release.
Education: Increasing an individual's educational obtainment is a leading indicator for successful reentry and reduced recidivism.  
Employment: Currently 40 percent of eligible individuals are employed within six months of release. Research has found that stigma associated with incarceration is a major barrier to employment.
Social Connections: Families, friends and mentors can be important sources of support during incarceration and the transition back into community.
Actions We Are Taking To Deliver Results