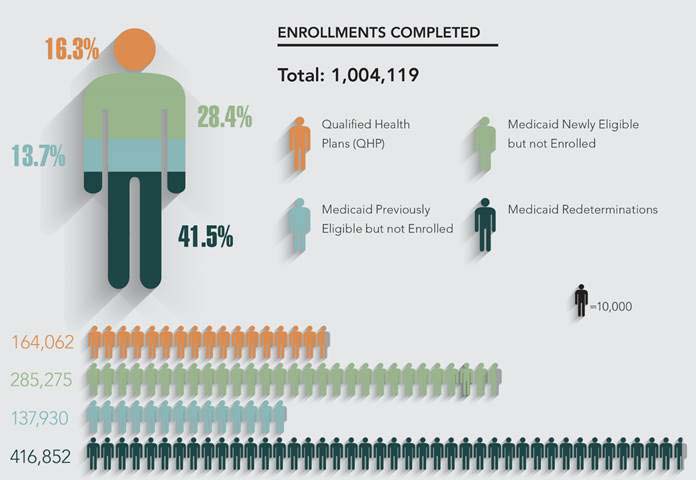 Result: The pace of Medicaid enrollment has far exceeded the estimates that were generated by the Urban Institute.
The Medicaid expansion made coverage available to adults earning less than 138 percent of the Federal Poverty Level ($16,105 for a single adult or $27,310 for a family of 3). An expanded Medicaid program is the cornerstone of the Affordable Care Act's (ACA) continuum of affordable coverage for families. Reaching uninsured families with coverage opportunities through the Apple Health program is essential for meeting the Governor's goal of reducing the rate of Washington's uninsured from 16% to 6% by 2017. Meeting Apple Health enrollment targets will improve economic security for families, increase access to health care, reduce disparities in health access and outcomes and lower uncompensated care.
We are delighted, but not satisfied. Medicaid Expansion enrollment is currently well ahead of 2014 monthly enrollment targets for newly eligible adults and HCA anticipates exceeding the statewide goal ahead of the established time frame. However, we believe there is still much work to be done.
We see two primary areas for improvement: 1) Reaching unenrolled eligibles; 2) Improving customer service.
Highest Impact For Increased Enrollment
Young adults under age 26
Hispanic population
Highest Impact for Serving in Excellence
Working with DOC to better serve released offenders
Strategies to improve responsiveness at call centers
Information not available.
Reported by: Health Care Authority