Results Washington gathers data from across state government. By tracking and making data accessible, Results WA helps leaders and citizens see how Washington state government is performing.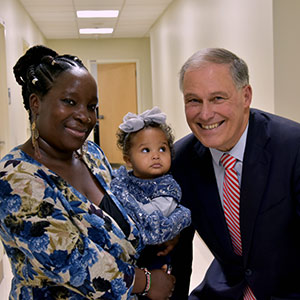 Results Washington tracks the state's performance on approximately 20 outcomes that are priorities for the Governor, state government, and Washingtonians. These outcomes are grouped under the Governor's five visionary goals
Current Outcome Measures
When barriers arise that keep government from doing its best work, Results Washington convenes forums called Results Reviews. The governor, state leaders, and people close to the issues—like customers and service providers—meet to identify challenges and develop strategies to address them.