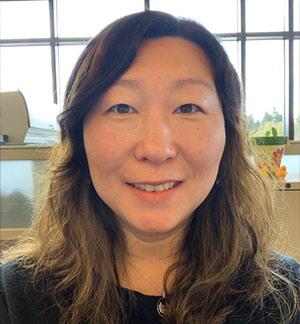 Anne started her career in the Intellectual or Developmental Disabilities (IDD) field in 1997, starting as a direct support professional, then as a case manager and supervisor. She held administrative level positions in the private and public sectors, including the Administrator of the Arc of Multnomah – Clackamas in Portland, OR.
Prior to moving to Washington State in 2013, Anne was the Regional Director for Mentor OR, where she provided oversight and direction for 26 community based programs and leadership teams throughout Central and Southern Oregon. She was involved with developing curriculum for all levels of employees, including direct care workers, case managers and leadership teams. Anne is a certified Person Centered Plan Facilitator and uses this approach to see each person as a unique individual with life experiences that inform their personal values, communication needs and learning styles.
As a Nutritional Therapy Practitioner, Anne is passionate about the impact of nutrition on overall function, disability and behavioral health, as well as the importance of wellness for caregivers, and people working to support individuals providing social services and beyond.
She most recently was the Leadership Development and Training Manager for DDA in DSHS. This role included working closely with customers to design, pilot, and deliver leadership development training for the many DDA managers and supervisors across the state, as well as the NEO Training for DDA's Headquarters teams. She served in a leadership role for training development across DSHS as the Co-Chair of the DSHS Learning & Development Council.
Anne received her Certified Diversity Executive(CDE) credential, in hopes to influence an effort of incorporating Diversity, Equity, and Inclusion principles in all leadership development efforts for the state of Washington's most valuable asset; our workforce. Outside of work, Anne is on the Executive Committees for the Board of Directors of two nonprofits in Olympia that focus on food systems and equity.