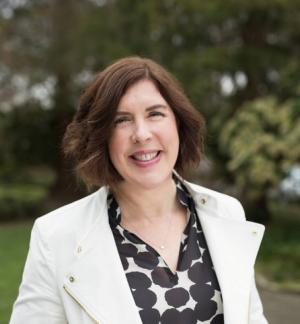 Jeannie Macnab, Workplace Transformation Intern, has 25 years of experience in project management, strategic planning, facilitation and organizational development. She has worked extensively in local government in the health, human services, education and criminal justice systems. In the private sector, Jeannie has worked with non-profits and in the in the construction industry. Jeannie has worked as an independent and internal consultant and has expertise in health care for underserved populations, employee engagement, and qualitative analysis.
In her current role as the Trust, Safety & Inclusion Manager for the King County Office of Performance, Strategy and Budget, Jeannie is responsible for workplace culture, employee engagement, cross-team collaboration, and business planning.
Jeannie is passionate about developing healthy and high functioning teams.  She has guided numerous groups in working together better and making decisions by consensus. She has devoted her career to improving workplace culture and creating a workplaces' that are supportive, high performing and human-centered. Jeannie is a people person who thrives in a highly collaborative environment. She believes firmly in using humor, empathy, and curiosity in her work.
A native of New Zealand, Jeannie is a naturalized US citizen and has also lived in France and India.  She currently resides in Seattle. Jeannie is completing a master's degree in Transformational Leadership at Seattle University. She is married and the parent of two energetic girls. In her (limited!) free time, Jeannie has a long-standing yoga practice, coaches a girls' soccer team, is an avid reader, loves to travel and is a "foodie" with a passion for cooking healthy and delicious food.