IT'S 2019.
IT'S PAST TIME TO DECREASE FEAR AND INCREASE LOVE AT WORK.
After all, we are people, working with people, serving people. We are not cogs or machines or objects or even resources. We are human. And we humans are at our best when we are psychologically safe. This basic acceptance, respect, and sense of belonging is a state of love, one of two primary human emotional conditions. The other is fear, which brings on rejection, indifference, alienation, worry, withdrawal, anger, uncertainty. 
When we feel loved, cared for, and respected, we settle in. We feel safe, committed, and at ease to be ourselves. And then we humans do incredible things...
We serve, we invent, we collaborate. We solve, we contribute, we improve. 
We all fundamentally want to know what we are doing matters. Building a loving, human-centered workplace creates the conditions to give and be and do our very best.
Why wouldn't we make work more human?
Join the movement of people in Washington State government who are creating a more human workplace.
To Sign Up to receive emails with resources and announcements of events, please email renee.smith@gov.wa.gov.
As a service of the Governor's Results Washington Office, we offer resources to help you strengthen your workplace to make it more human-centered for team members and for customers, Washingtonians. Check out the resources below to get started!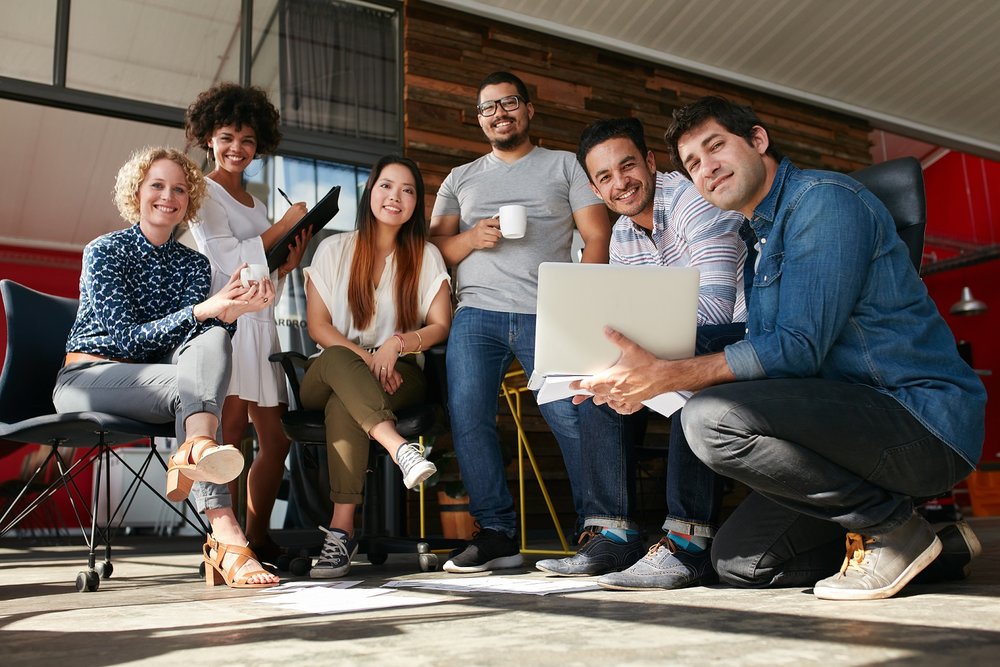 GET SUPPORT FOR WASHINGTON STATE GOVERNMENT AGENCIES
Find consulting and coaching support, talks and workshops, learning options, soon, HR tools, and more to support the loving, human-centered growth of your team or agency. These services are provided by Results Washington to help transform the workplace for public servants so they can deliver better value for all Washingtonians.
JOIN A HUMAN WORKPLACE GATHERING
Learn about A Human Workplace gatherings and how to bring one to your local community to reach state employees in your area. Connect, explore, discuss, learn and inspire.