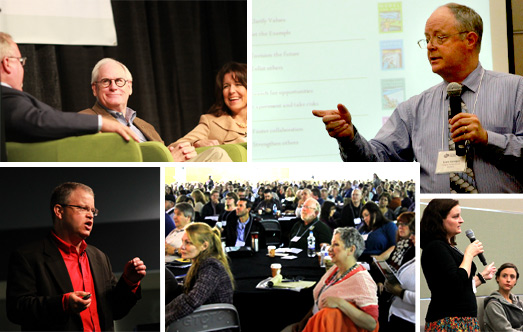 Who should attend?
The primary audience for this annual conference is Washington state government employees and leaders. We are also pleased to offer slots to our partners in local government.
Want to know more?
Visit our Frequently Asked Questions page for additional information about the conference. Review the 2019 conference program to learn about this years presenters.  Check out the graphic from our 2019 conference.
How do I register for the conference?
Registration for 2020 Conference not yet available.
What's it like?
At the annual Washington State Government Lean Transformation Conference, hosted by Results Washington (part of the governor's office), we share ideas and inspiration about using Lean thinking in government. Attendees deepen their understanding of Lean principles and tools in dozens of sessions led by local and national leaders in Lean.
The conference is a great opportunity for more than 2000 people from dozens of state agencies, tribal government, local government, the private sector and organizations to come together to learn about Lean, discuss lessons learned and share innovative ways of adapting Lean to the public sector. Breakout sessions are tailored for everyone from a Lean novice to folks who've been using it in their work for years. Anyone from line staff to mid-level managers to executive leaders will find lots to learn at the conference.